WebCroppers Local Digital Marketing Agency
Search Engine Optimization (SEO)
SEO is the cornerstone of any digital marketing strategy. When customers search for a business in your industry, you need to ensure that yours is the first they see. We improve the quality of your content and other resources so you show up higher on search results. When a search engine looks for the most relevant sites, we know what Google wants to see.
We also know what people want to see when they come to your site. SEO is about more than just search engines. You need to ensure that your audience keeps coming back for more.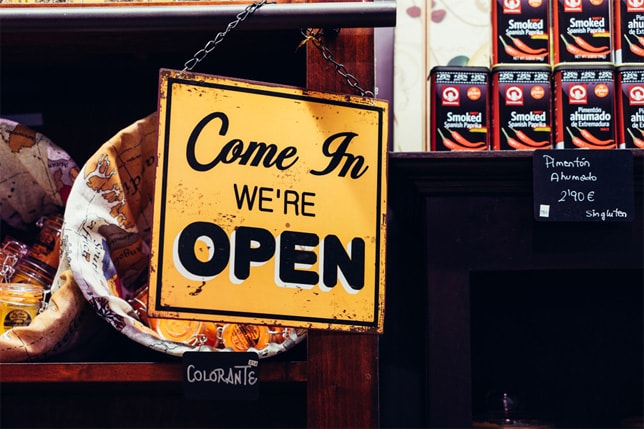 Email Marketing
Email is one of the most powerful tools we use to keep your audience engaged. This tool is a full-time job. You may not have the time to build detailed lists that interact with your audience, but we do. Compiling data and using that to get more conversions is what we do best.
We create mailing lists and gather data to keep what works and filter what doesn't. This way, when you have a customer that loves a certain product, we can use that information to make sure they hear about your next sale. This makes people more likely to buy.
Paid Advertising
Paid media is another tool that is used by every major business. In most cases, inexperienced paid media users will spend more money than they get back on terms that are popular for your industry but that's not optimal. We take in all the data to see which keywords are highly competitive, which are the most popular, and which cost you the most.
Using that data, we find the best keywords possible to see higher returns on your online advertising.  Better still, our methods continue to adapt over time, with changing algorithms and public opinions.
Web Development 
Web Development gives you the opportunity to make your digital marketing shine through with the personality and core philosophies of your business. If done right, you can also optimize your website to garner better and more traffic.
It's not enough to design a site that looks pretty. Your site should flow easily from one page to the next and be intuitive. We design sites that give your audience an experience they'll love, making them more likely to come back and tell their friends too.
Social Media Management
Social Media Management is how your audience learns about your business. With this tool, you can build brand recognition and shape your own reputation online. By giving your audience consistently engaging content, you can begin to build a relationship.
We make social media posts that people love to interact with. We also use these free platforms to boost your brand. You get to create your business's story and tell it exactly how you want to through these social platforms.
Video and Graphic Creation
Video production and graphic design are powerful tools that allow you to tell your story. By engaging with your audience using these visual and interactive tools, you can start to build lasting relationships with your audience.
The expert team at WebCroppers can make videos and graphic designs that appeal audiences that would have otherwise missed out on your business entirely. Get started with visually stunning videos and graphic designs today.
Case Study
When you choose WebCroppers, you're choosing to work with a globally respected company that delivers the care and customer service of a ma and pa operation.
We're proud of the work we produce, and the results we achieve, for our clients.